Logistics: the key to biomass production projects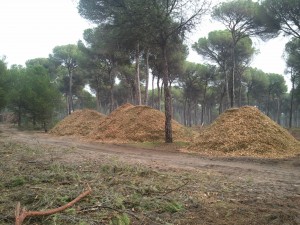 We have a proven track record in developing logistical biomass and energy crop projects in power plant supply, thermal applications and other forest industries (sawmills, pellet production plants, etc.).
Our experience is key to developing efficient solutions for biomass production and supply.
Our clients receive a comprehensive overview, from logistical assessment and identification of raw material origins, to supply chain implementation.
We support energy investment projects through:
Developmentof supply schemes (Logistical Plans), adapted to individual power plant requirements.
Identification and characterisation of raw material source and type. Resource inventories.
Specific technical monitoring and reporting.
Chain-of-Custody Development, allowing traceability of raw materials for third parties.