We provide a chain of supply for quality assured biomass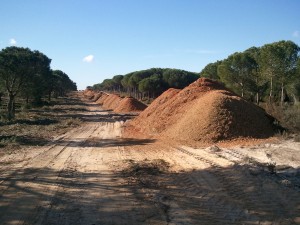 The knowledge of forestry techniques and the value chain is one of the keys to making NOVALIS a reliable supplier of biomass.
We analyse every batch of biomass in order to identify its physical (grain size) and chemical (moisture and composition) factors. This knowledge allows us to provide the best prices and guarantees regarding the quality of the biomass we offer.
We establish quality assured supply agreements for biomass which are tailored to target the industry´s needs.
We specialise in the international biomass trade, operating out of various ports and Incoterms, according to the client's needs.
Pinewood biomass (Pinus sp.) for generating electricity.
Eucalyptus biomass (Eucalyptus sp.) for generating electricity.
Forestry by-products, of various origins and species, for heat and electricity.
Agricultural and forestry biomass by-products for heat and electricity.
Residual agricultural biomass, for heat and electricity.