We offer professionalism in production, logistics and marketing of raw forestry materials
NOVALIS' main activity is the production and marketing of wood and biomass for panels, cellulose, boards, and thermal and electric energy.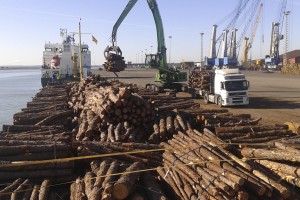 We offer solutions for sustainable management of raw forestry materials, preserving forests and their natural value as a renewable resource.
With regards to consultancy, we provide forest land owners and consumer industries with all of our expertise when it comes to implementing and managing plantations. At the same time, we offer logistical harvesting and multimodal transport solutions, creating a highly efficient supply chain, thus adding maximum value and competitiveness.
We believe in the potential of forests to create wealth in rural environments,and we believe that the forestry sector can play a leading role in boosting the development of renewable energies. NOVALIS is a global producer and trader in the forestry biomass field,managing more than 400,000 tonnes of wood and biomass until 2017 alone, a figure which continues to grow.
We strongly believe that with the right approach to the goods and services our woodlands provide, wealth can be created in rural areas. In line with this, we offer our expertise and knowledge in order to maximise the overall value of trees as a renewable product source.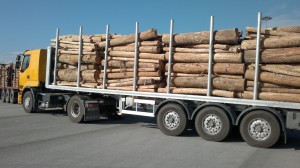 Our client list comprises both producers and consumers, and ourbusiness offers different solutions and uses for each and every part of the tree (sawmills, paper and board milling, or energy), helping to generate more value, revenue and self-financing in forest management.
We aim to be a reference point in the forestry sector, with results-based credibility and a desire to boost the economic role of our forests.